D CEO Releases the 2024 Edition of the Dallas 500
#CEOReleases #Edition #theDallas


results about D CEO Releases the 2024 Edition of the Dallas 500
The 2024 edition of the Dallas 500 made its debut at an exclusive event last night at the Perot Museum of Nature and Science. More than six months in the making, the 180-page publication includes some of the most recognizable names in business, along with 171 new and emerging leaders.
At the event, the 2024 cover models were revealed. They are: Kellie Sirna of Studio 11 Design, Tiffany Derry of T2D Concepts, Josh Irving of  I & A Agave Spirits, Darren Woodson of Cresa, and Pedro Lerma of LERMA/Agency.
D CEO editors spent more than six months doing research, hundreds of interviews, and asking those in past editions about their most respected colleagues—and competitors. We read through nearly 500 nomination forms and were introduced to so many interesting leaders.
This year you can access the full list of the Dallas 500 online here. It is just a sneak peek, though, as the full, unabridged content can only be found in the print edition.
As always, D CEO editors wrote fresh profiles for all 500 individuals to highlight their latest business moves and achievements. We also came up with several new personal questions. A new favorite is, "What is the funniest or most embarrassing thing that has happened to you?"
Chris Cassidy, executive director of the National Medal of Honor Museum—which is set to open in 2024—said, "I threw up all over my 7th grade teacher! I was feeling terrible and walked up to her desk to ask to go to the nurse…but it wasn't that question that came out of my mouth."
Ben Lamm, the man spearheading the resurrection of the Woolly Mammoth with his company Colossal, told us, "I got an insanely gushing bloody nose while in the middle of a pitch to my top investors and 12 others in the financial district in New York City. I was presenting in an all glass conference room with glass tables and white carpet. It was quite a scene."
Dallas Mavericks CEO Cynt Marshall admitted, "I pulled out of the driveway to go to work one morning. I was very excited about a big presentation that I had been asked to deliver. When I checked to see if I was wearing my AT&T work badge, I realized I had on a half-slip with my beautiful purple paisley silk blouse and purple suit coat. My purple skirt was still on the hanger in the house."
Additionally, Tetra Pak's Seth Teply accidentally set a neighbor's boat on fire and Newmark's Ran Holman somehow sunk his car in Lake Travis on Memorial Day.
We also asked executives what food they hate the most. Liver, beets, fruitcake, Brussels sprouts, and black licorice were the most common answers. And we asked honorees about their childhood aspirations.
The aforementioned Cassidy—who grew up to be NASA's Chief Astronaut and a Navy SEAL—dreamed of being an NBA referee. Many people, including Brad Hunstable, Steve Stodghill, Hilda Galvan, and Jean Savage wanted to be an astronaut. Nirav Tolia, the founder of Nextdoor, wanted to be a surgeon.
Bobby Lyle, the founder of Lyco Holdings, wanted to be a preacher. Chef John Tesar wanted to be a professional rock star and surfer. Brint Ryan wanted to be an English teacher. Sam Susser planned to split his time between being a marine biologist and golfing on tour. And Bob Pragada, CEO of Jacobs, wanted to become a sports announcer.
We asked honorees what their go-to karaoke song would be. At least 75 of them admitted that the last thing they'd want to do was subject anybody to their singing. But we think a Dallas 500 karaoke contest could be a fun addition to next year's event; we'll see if that picks up any steam.
The lineup would include Mark Cuban, who said he'd choose 'Why Can't We Be Friends' by the funk band War, Ron Kirk would preform a rendition of The Temptations' 'Ain't Too Proud to Beg,' SMU's Maria Dixon would belt out Pat Benatar's 'Heartbreaker,' DART's Nadine Lee would sing Madonna's 'Material Girl,' "Swiftie" Sam Romano would croon Taylor Swift's 'Picture to Burn,' and Megha and Nirav Tolia would perform 'You're the One that I Want' from Grease. ("And we have the moves to go with it, too," Megha says.)
The profiles in our ninth edition of the Dallas 500 will inform, entertain, and inspire. They'll make you feel proud to live in such a vibrant market. As emerging leader Gaurav Shekhar told us, "North Texas is a great place to do business. Collaboration is the key. Even though at a business level, we may be competitors, from the perspective of the community, we bring our forces together to help people in the community. A question we all should be asking ourselves is, 'What societal impact am I making?'"
To learn more about the Dallas 500 and to order a copy of the 2024 edition, click here.
Author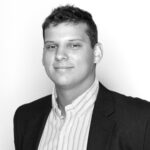 Ben Swanger is the managing editor for D CEO, the business title for D Magazine. Ben manages the Dallas 500, monthly…
Thank you for reading D CEO Releases the 2024 Edition of the Dallas 500